HOW YOU CAN HELP
At this point you know that at PAWZ we're pretty crazy about keeping dogs safe and housed. And that's why you're here. Every purchase you make through our online store has a powerful ripple effect. First, your money goes towards supporting no-kill shelters across America. This financial support keeps the doors of shelters open so they can provide clean, safe homes for dogs until they find a family. Second, you spark a conversation and awareness about animal welfare whenever you wear your PAWZ gear. Can you say win-win? When you purchase a PAWZ product you join a community of millions of people who are raising awareness saving dogs.
WHAT'S A NO-KILL SHELTER?
In the United States, there are two types of shelters: traditional and no-kill. Instead of euthanizing unadopted or old animals, no-kill shelters keep animals alive long enough to find homes. In donating to no-kill shelters, we help these shelters find loving homes for their animals.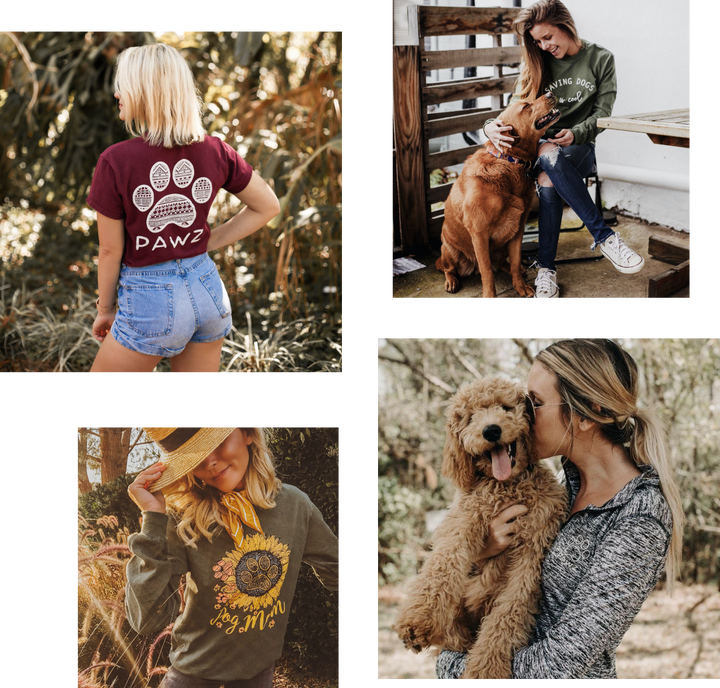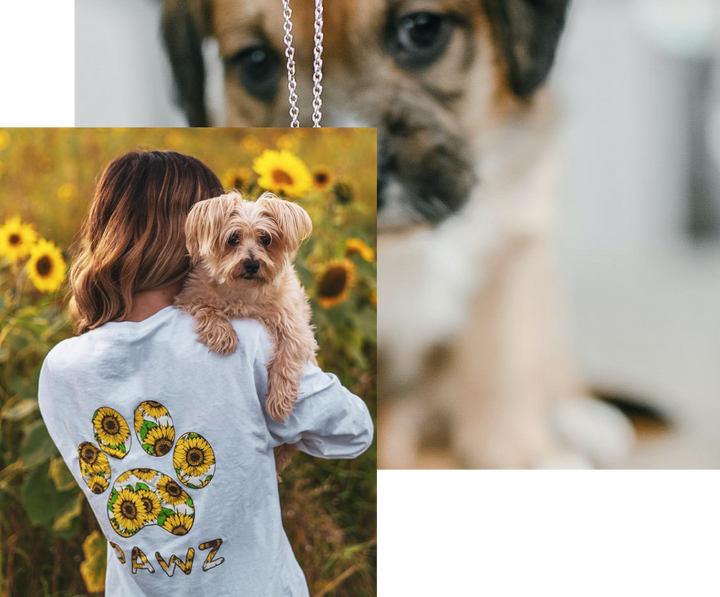 THE PAWZ TEAM
We are a passionate team made up of animal lovers who love fashion. We saw dogs that needed homes and decided it was time to make a difference in the lives of these animals. And that's how PAWZ was born. From a need to fix a broken system. And a love for long-lasting, comfortable garments. We are dog moms and dog dads, cat moms and cat dads. Like you, we are absolutely in love with our fur babies, and we would do anything for them. You can find us lounging side by side with our animals in matching PAWZ shirts on the weekend.
DO YOUR PART. RAISE AWARENESS & SAVE DOGS.
QUALITY
MATERIAL
PRINTED IN THE
UNITED STATES
SHIPS
WORLDWIDE
EASY BUY,
EASY RETURN